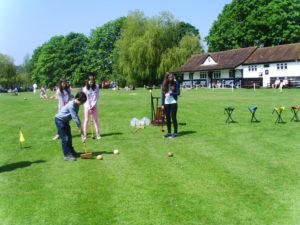 The 'Croquet Experience' was enjoyed by many participants on a glorious summers day at the Derbyshire Dales Bakewell Recreation Ground on the 5th June 'National Croquet Day'.
Two full sized lawns were well presented and fully occupied throughout the day by visitors from all corners of the globe and watched by many more interested spectators.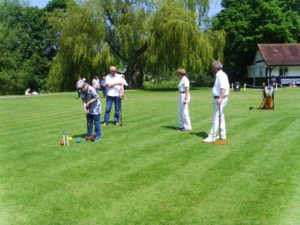 Bakewell Croquet Club catered for over 80 players from many backgrounds and age groups ably recruited from the visiting public and refreshments were available at the pavilion for all to enjoy.
A thoroughly good experience was enjoyed by all with many 'hooked' on the opportunity to further their knowledge of the sport.
Some more images, click on an image to open the gallery and click through the images: