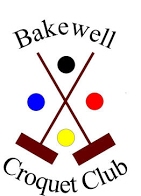 ---
The 2021 season has now started.
Social Croquet Arrangements:
Mondays: 2pm to dusk (Bookings after 4pm)
Thursdays: 2pm to dusk (Bookings 4pm-6pm, Association Croquet after 6pm)
Saturdays: 10am to 12 noon
Current Covid-19 restrictions permit a maximum of six people playing on a lawn at any one time. But all or some of that group of up to six players must play together for the rest of the session, in any playing combination they choose. No other player can join that group by replacing someone and none of the original group can play in another group, during the playing session.
As members arrive to play, they need to create a singles and a doubles game or two games of three players, per lawn and play their games. Once there are six players on a lawn, that is the group in which those six, some or all of them,  must continue to play for all subsequent games for the rest of that day's playing session. Note that the playing partnerships and singles and doubles combinations can be changed among the six players.
If there are other members waiting to play, they must form an independent group of up to six players on the lawn, and in their turn, any further games they play must only include all or some of those six players. If members are sitting out, waiting to play, they must observe social distancing.
Please observe these restriction, until such time as it lifted or amended.
Booking of lawns:
Booking is NOT required for social croquet play described above. However, the Committee are aware that some members appreciated being able to book a lawn for a specific time last season, so a booking system is available so that members who wish to book an hour to play at a specific time, either for a singles league match, or to play in a specific group, etc,. can do so.
[ Click here to go to the Booking Form ]
Bookable Times: Monday 4pm – 8pm, Thursday: 4pm-6pm.
Sanitisation:
There is a spray bottle containing sanitising liquid on one of the trolleys. Please spray whatever equipment you handle, such as trolley handles, croquet balls, hoops.
The Pavillion remains closed.
---
The Bakewell Croquet Club is increasingly successful, and has now completed it's sixteenth season, 2021 being our seventeenth  year of play. Our emphasis is on the informal fun side of the game, so we have tended to play mostly Golf croquet during our club sessions. This type of croquet has fairly simple rules, is more interactive than Association Croquet and therefore arguably more sociable.  Some of our more experienced players are having tuition and learning the game of Association croquet, coached by an experienced club member.  Association croquet is available and is generally played on the Thursday evening session.
For a more detailed description of each type of Croquet see the Croquet Association site.
We have two full sized lawns which are situated at Bakewell Recreation Ground in front of the Cricket Pavilion, which can be seen on our map.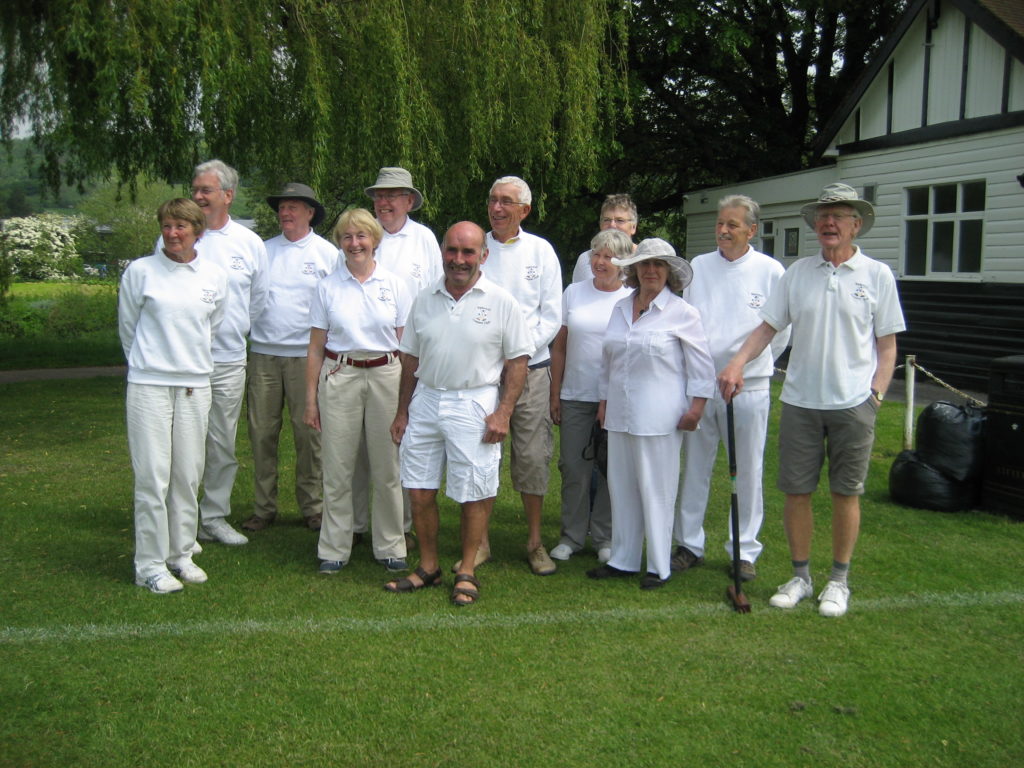 Croquet is a game of skill, artistry, cunning, subtlety, accuracy and even psychology, but especially one of fun.
The club is always willing to consider giving demonstrations and taster lessons to raise funds for local charities or other town events.
Further details about joining and our regular playing sessions can be found on our Membership and Sessions page.
Further information and any enquiry to: info@bakewellcroquet.org.uk
We are a Member of the Croquet Association and the Federation of East Midlands Croquet Clubs.
Our most recent post (click title to read fully or see all posts):
2019 Visits to Ripon
-
The annual two visits to Ripon were well supported by 24 people in April/ May and 18 in October. The format for each visit is as much croquet as anyone wants to play over the visit, on flat lawns with short grass (a little muddy in October), lots of laughter and camaraderie, and a very […]
Our most recent newsletter is also available: 

Newsletter Oct 2020 (271.4 KiB)