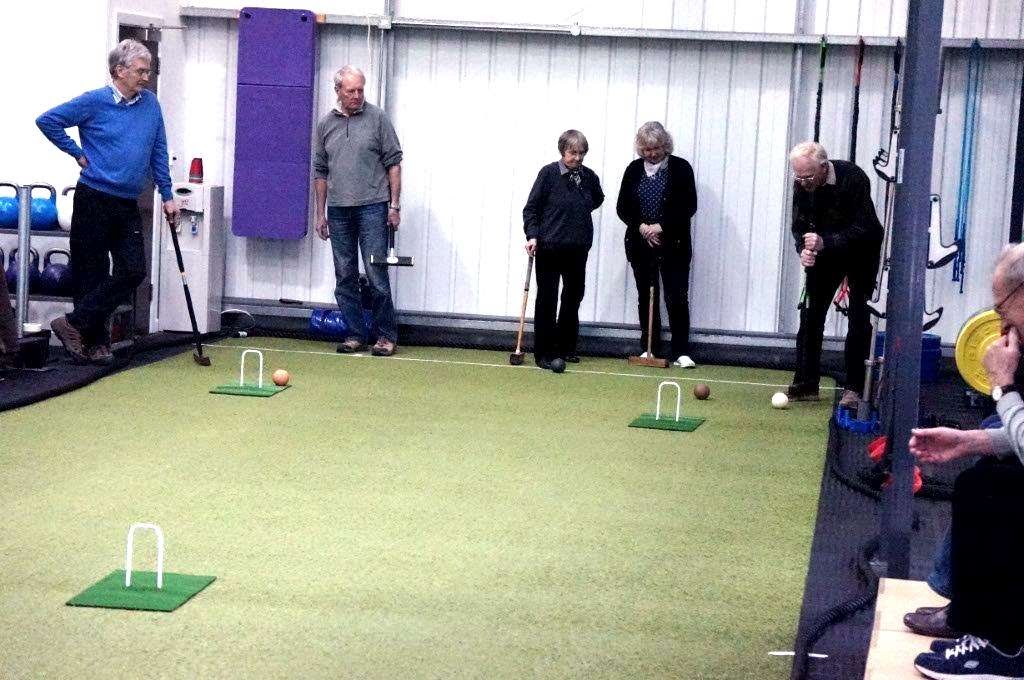 The Croquet Club has enjoyed a winter season playing a variation of croquet indoors! A new fitness club, Born2move, has recently opened with a good sized area of astroturf and for a few hours on a Saturday afternoon, they kindly allowed us to set out our reasonably solid and (almost) immovable hoops. The hoops were designed and manufactured 'in house' by two shy and retiring (?) qualified mechanical engineers David Peters and Alan Reeves.
It is not quite the real thing but at least it gave us some practice in tactics and getting balls going in a chosen direction. It has been good fun and has kept members in touch throughout the off season.
Owner Matt Kay, his wife Sarah and staff made us most welcome, providing delicious healthy soups and rolls in the stylish, comfortable cafe upstairs prior to play.