Bakewell Croquet Club member Dorothy Evans won a closely fought final to win an East Midlands Tournament played at the Nottingham Croquet Club on 30 May, beating fellow club member Mike White into second place.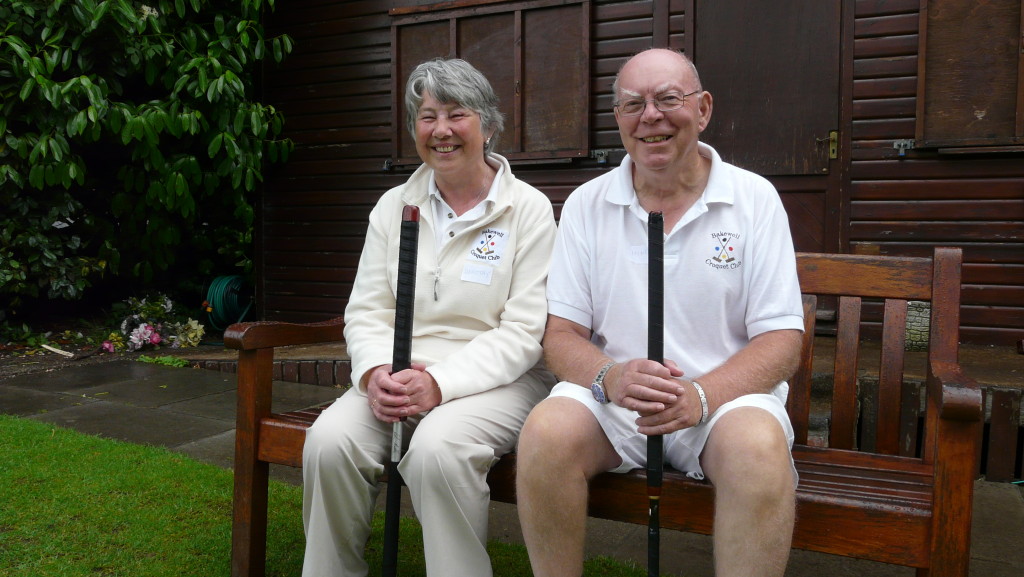 The tournament was open to all qualifying players within England and had a starting line-up of twenty-four hopefuls. Both Dorothy and Mike topped their group matches in the morning and went on to win their semi-finals to set up an all Bakewell clash for the final. It was a tense game with the lead changing hands throughout the match and Dorothy running out the winner on the last and deciding hoop with a score of 7-6.
After the final Dorothy said, "It was a tense match and at times I thought that I had lost it, but I got a good position on the last hoop and managed to score".
Mike commented, "It was a very close match all the way through that could have gone either way.  It was great to be part a match that was so close, Dorothy just got the advantage at the last hoop and so deserved to win".
This is the first year in which this tournament has been run and so Dorothy will be the first name to be engraved on the base of the cup, which will be competed for again next year.
Alan Reeves, Chairman of the Bakewell club remarked, "This is the first time that any club member has entered an external competition and we are all delighted that Dorothy won, although sorry that Mike had to lose".
Alan went on, "I think that this win really puts us on the map as a club and I encourage anyone who has an interest in a game of skill and tactics to either contact me or come along to one of our club sessions. We provide all the equipment and have qualified coaches to give tuition and guidance".
Alan's telephone number is 01629 812603 and club sessions are every Monday and Thursday at 2.00pm and Saturday at 10.00am.